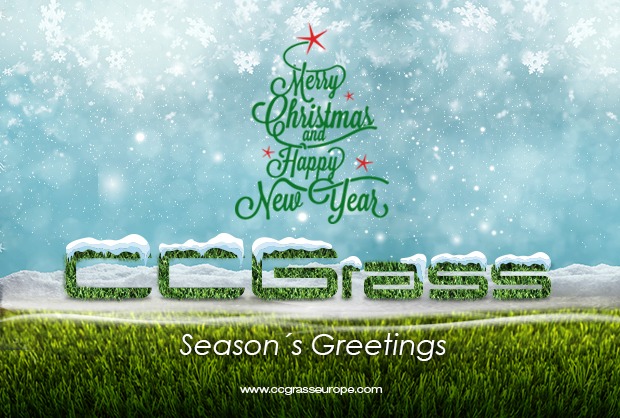 Welcome to

CCGRASS

Turf Matters
Keeping you up to date with news, information, option and things artificial turf.
MERRY CHRISTMAS FROM US AT CCGRASS EUROPE
As Christmas is nearly here, we'd like to take this opportunity to thank you all for your continued support throughout this somewhat difficult year.
We hope you've found reading our opinion articles, pitch updates and news interesting and a small distraction; from January onwards, we'll continue the newsletter every other week.
We are always happy to share articles from our friends within the industry, encouraging healthy friendships as we move forward into 2021. If you are also in the sharing spirit and are able to let your friends in the sporting industry know about our newsletter, any shares on social media are greatly appreciated.
We look forward to what the New Year brings and to continue to keep you up to date with all things artificial turf.
Wishing you a Merry Christmas and a Happy New Year. 
We thought we'd share some videos of some of the great projects
CCGrass has had the pleasure of working on in 2020.
Enjoy!