First Football Foundation Project
Pre-Christmas, our Football Foundation Framework project manager, Alistair Moore, visited the first of our projects that has begun work, East Riding Leisure Centre, Beverley. Our pitch construction partners, W H Malcolm, started work digging out the pitch before the Christmas period begun, although it's all mud at this stage, we have some photos to show progress.
The surface that is to be installed, is Stemgrass 60-14PU, a FIFA Quality and FIFA Quality Pro tested carpet, which delivers top-level football performance. The product is robust, durable yet soft to the touch, using two tone green Stemgrass fibres, which add to the overall natural look, with the mid-range pile weight providing a great appearance as well as first class results.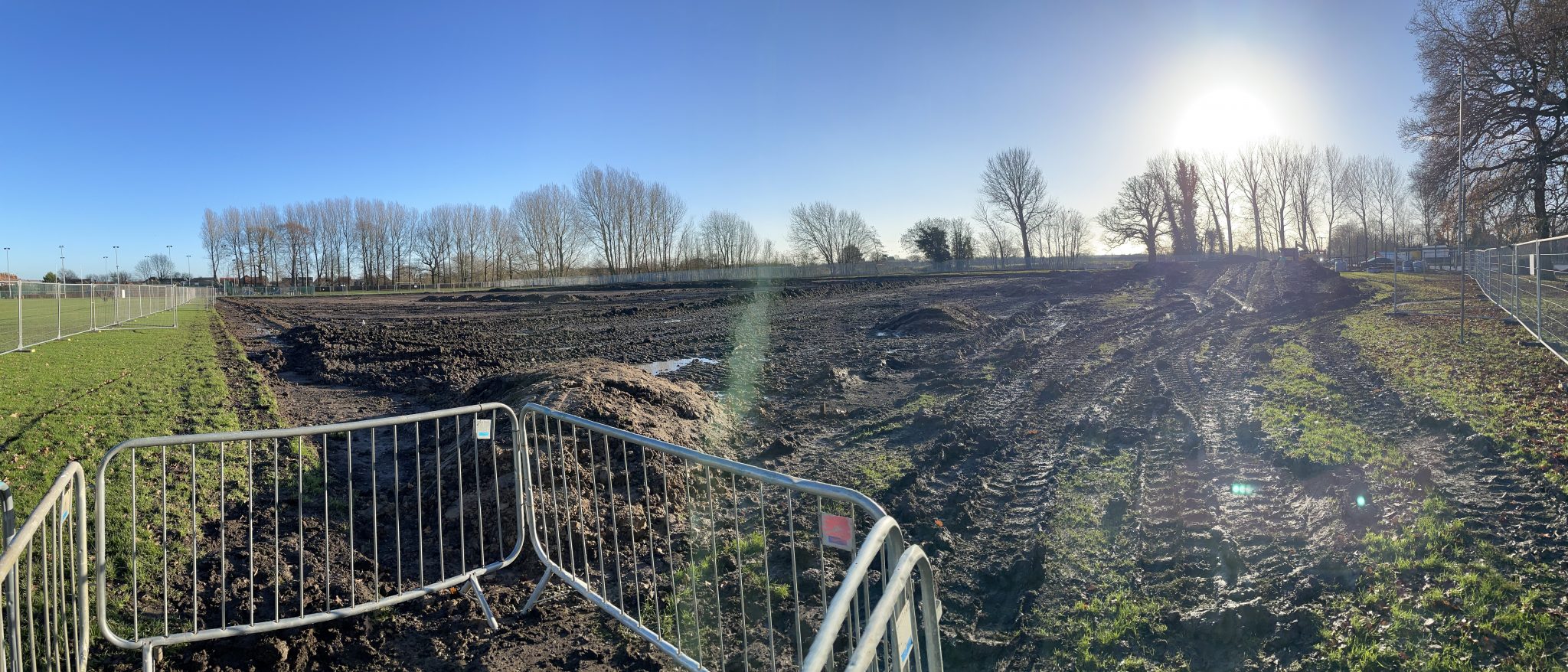 We're excited for the work to progress and for the first rolls to be laid of our CCGrass Stemgrass 60. We look forward to updating you on the East Riding Leisure Centre, Beverley's development.