THE FIH PREFERRED SUPPLIER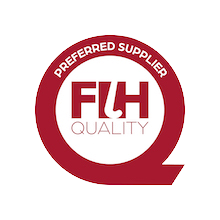 What is a
FIH Preferred Supplier?
FIH Preferred Suppliers are companies that manufacture hockey
turf products and build hockey fields allowing customers to
benefit from a one-stop approach to the construction of their
new hockey field.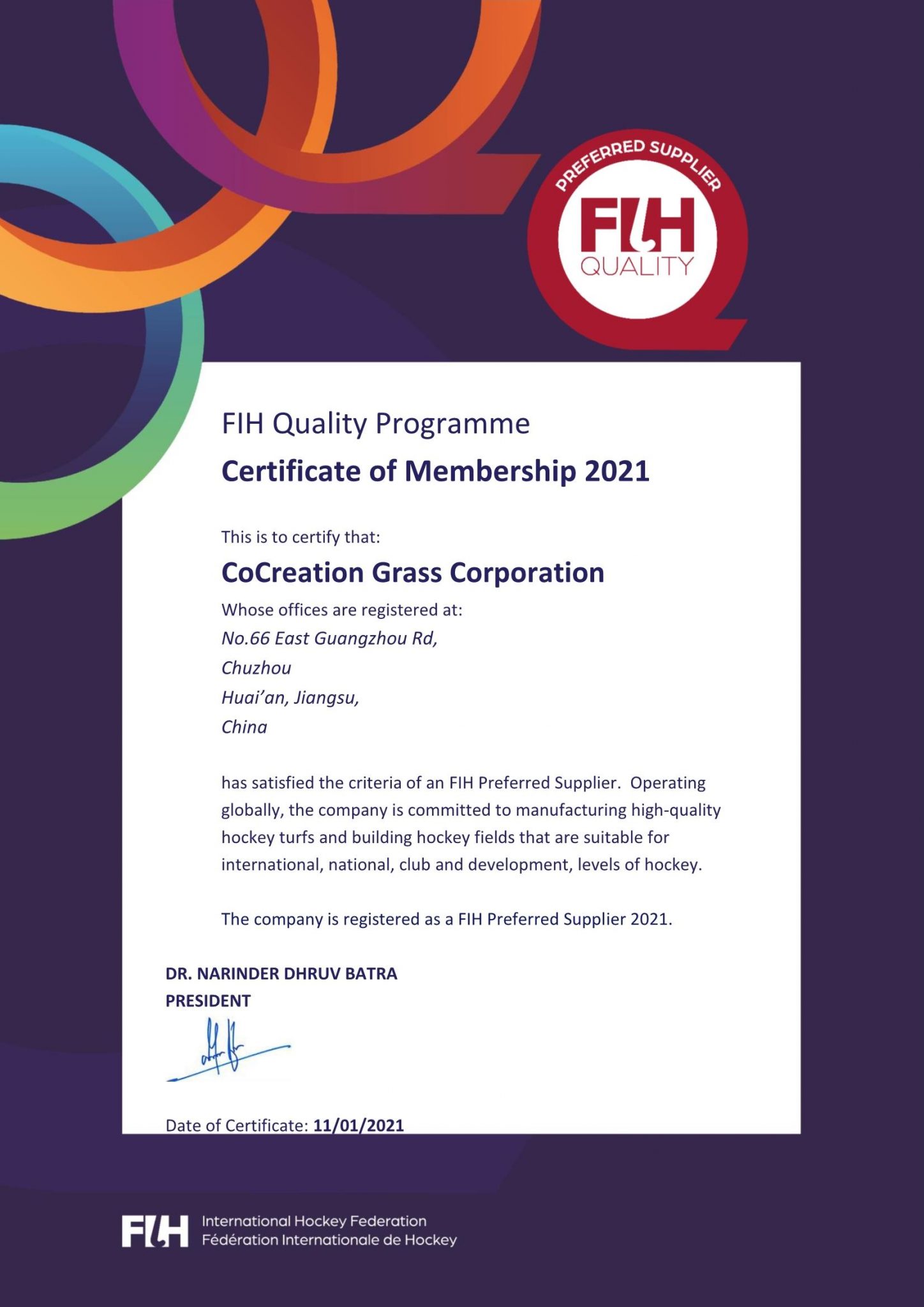 Why choose a
FIH Preferred Supplier?
Full control of manufacture, installation and maintenance
Quality assurance system for both products and fields
FIH accredited laboratory testing
FIH Quality Programme
Continuous hockey turf manufacturing and innovation
Professional consultation service & field design
Full back up service, including extensive warranties and maintenance guidance
As an FIH Preferred Supplier,
what else can CCGrass offer you?
Professional advice on a choice of systems
Arrange FIH field tests for you
Global reference fields to visit
Free field design, including innovative colour options
Free maintenance manual and professional guidance
FIH Global
Non-filled "wet" Hockey Turf
Used for top level national & international hockey
FIH National –Class 1
Sand Dressed Hockey Turf
Used for high level club/college hockey
FIH National –Class 2
Sand Filled Hockey Turf
Used for community fields
FIH Multi-Sport–Class 1
Sand dressed or sand filled synthetic turf or textile surfaces
Normally used for multi-sport fields that also needs to accommodate football or lacrosse
FIH Multi-Sport–Class 2
Sand dressed or sand filled synthetic turf or textile surfaces
Normally used for multi-sport fields that is also used for tennis
FIH Multi-Sport–Class 3
Longer pile (3G) synthetic turf
Rubber and sand infill
Designed for football and hockey

Global Elite
FIH Tier1
competitions

Global
International and top level national
competitions

National
National, regional and
community hockey

Multi-sport
Community and development
level hockey