Multi-Sport Pitches with High Performance
Often, demand is such that a synthetic turf field has to cope with more than one sport. When this happens, some sports fit together well; such as football and rugby, or hockey and tennis. Occasionally, sports are paired together where compromise is needed. In this instance, CCGrass can give you the right advice in ensuring you choose the most suitable surface and system for your needs.
When Compromise is Needed
Sometimes this may mean sacrificing the excellent test results in one sport, to ensure another sport can be catered for. In this way, CCGrass can produce a football surface that allows FIH Standard level while still meeting FIFA Quality levels. Alternatively, we can provide a hockey surface that meets FIH National Standards and can cater for American Football.
Other sports, such as tennis, athletics, netball, lacrosse, recreational bowls, basic cricket, and even archery, can be accommodated on a CCGrass synthetic turf pitch.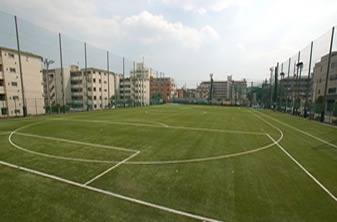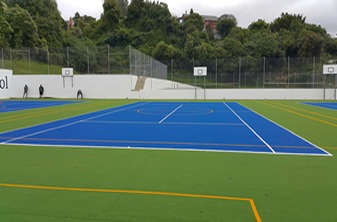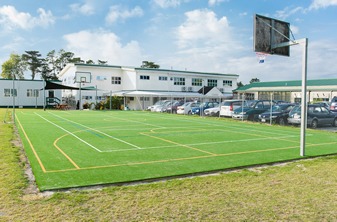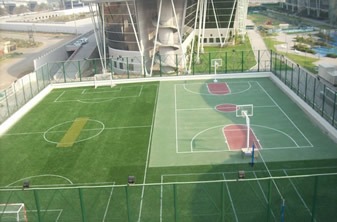 CCGrass's professional experience in creating artificial turf solutions for multi-sport purposes allow us to provide our customers with high-performing synthetic turf products for multi-purpose use. By adding extra play lines, a multi-sport pitch can cater for several different sports.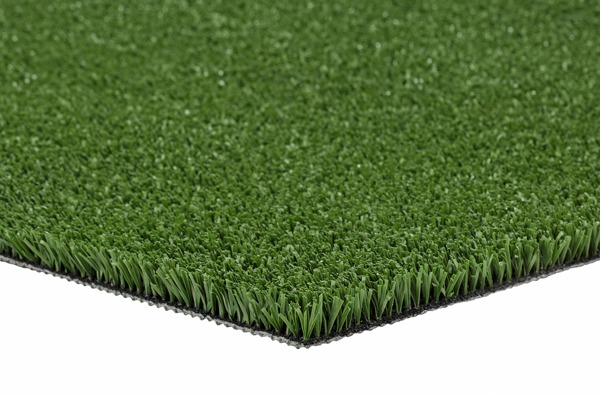 Nature D3TM
Straight monofilament
Meets FIFA and FIH appropriate standards
Max UV resistance
Durable, relatively fast and consistent playing surface
| | | | |
| --- | --- | --- | --- |
| Pile Heights | 40mm | | |
| Dtex | 11,000 | | |
| Thickness | 170μ micron | | |
| Color | Emerald Green, Olive Green, Field Green, Lime Green | | |
| Lisport   XL | 250,000+ cycles | | |
| Shape | | | |