Once again, Cologne played host to the sports surface industry's biggest exhibition. It missed Covid cancelation, as it is held every two years, but the impact was certainly felt with the reduction in event size, in 2021.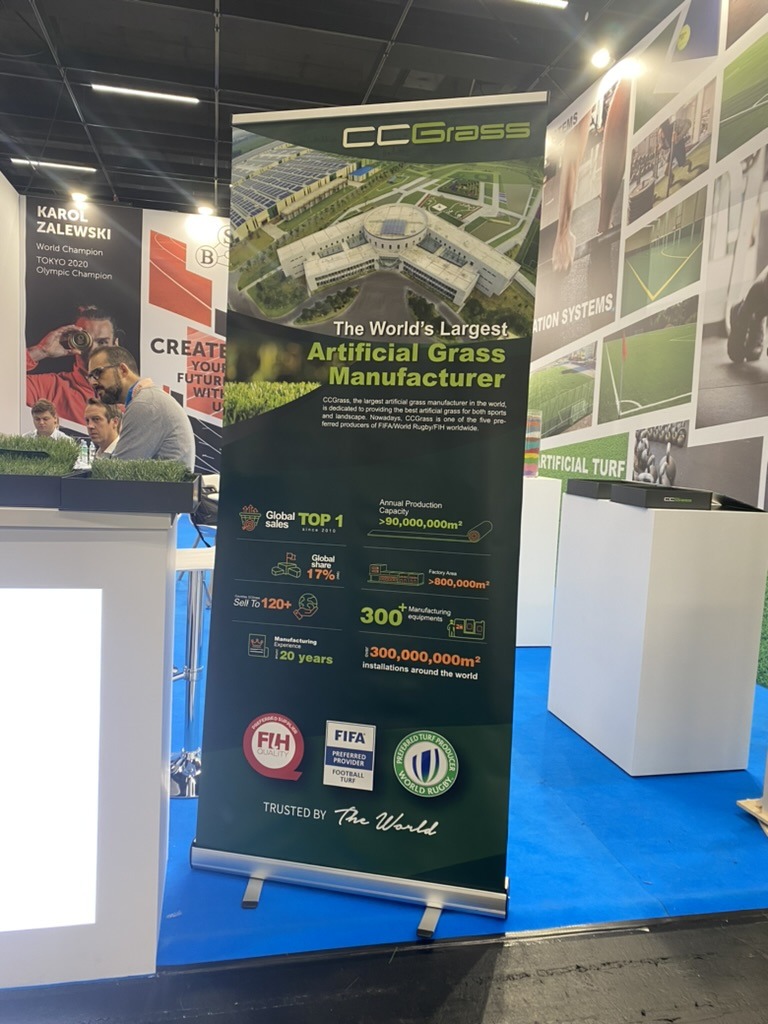 It was much quieter on arrival, but this was expected as the number of stands was greatly reduced, not just by the absence of the Chinese contingent, but surprisingly, major local, German companies, such as BSW. The rule at FSB seems to be that it is a great place to meet your customers, so when there are fewer stands, the drop in visitors reflects the absence of invitations.
So what was left? A few diehard European companies had stands, most smaller than in the past, and mainly with little new to show. But in amongst the recognisable names, were a few new companies, offering recycling equipment, different infills and more indoor flooring options. Quite a few companies, which normally have stands, opted for a presence on the ESTC stand, which seemed a great solution for them to save money and meet the few customers who did attend.
One aspect that has definitely made a difference in recent years, is the support of the governing bodies – FIFA, World Rugby and the FIH. The FIFA stand played host and allowed manufacturers to have quality meetings to discuss a variety of topics.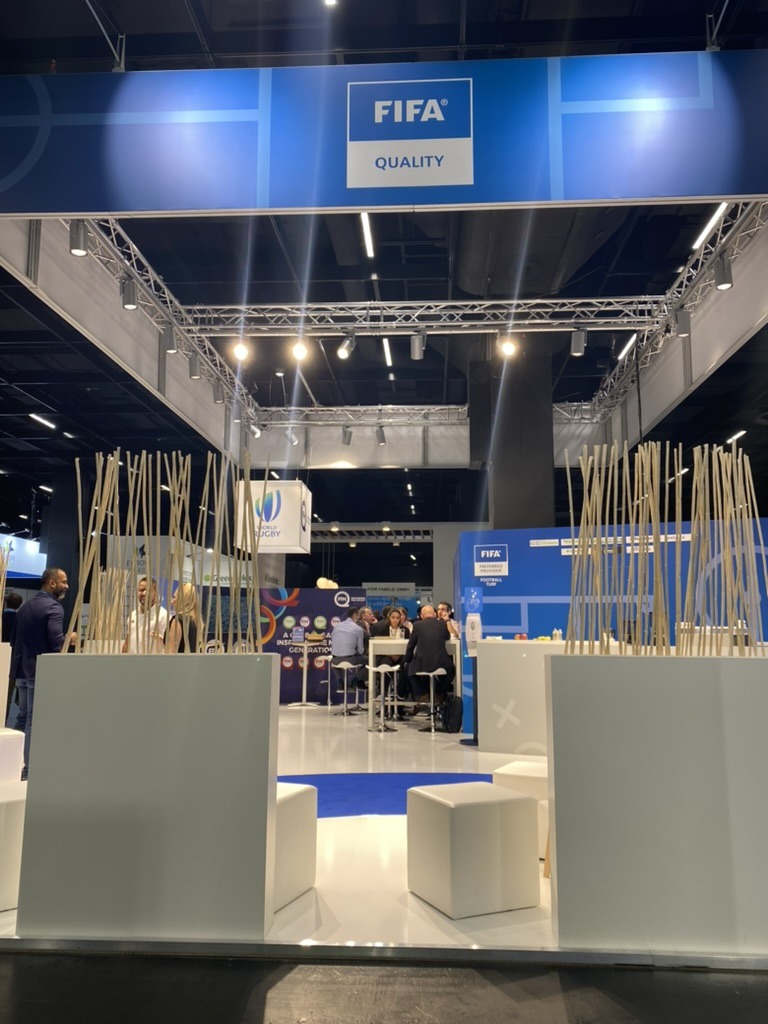 From the UK, it was great to see companies such as Notts Sport, Envirostik and Midstream Lighting have a significant presence. The Shockwave pad from Notts Sport is an absolute winner, in terms of sports performance, and drew plenty of visitors.
Surprisingly, for FSB, there were fewer parties, in the evening, with the highlight being the Realturf Spanish night, in a local taverna, with flamenco music and the best jamon iberico in town. Otherwise, the usual haunts of Papa Joe's and the Corkonian were the meeting places for the UK contingent.
FSB 2021 was nothing like FSB's from the 2000's, and the sharp decline in companies exhibiting and visitors attending, in the aftermath of Covid (and travel restrictions), was expected. It remains a great event to meet people, but for FSB 2023, it would be great to see some real innovation, a greater welcome from the organisers and a return to the energy of past years.