CCGrass is a World Rugby
Preferred Turf Producer
World Rugby Regulation 22
Systems

Worldwide certified fields
Being a World Rugby Preferred Turf Producer
World Rugby is the recognized governing body for rugby union and sevens, setting its rules and principals, whilst monitoring the game. Its values are Integrity, Passion, Solidarity, Discipline and Respect.
World Rugby Regulation 22 refers to artificial turf and regulates standards to ensure player safety. As such, it recognizes the world's best manufacturers as Preferred Turf Producers, and CCGrass is proud to be one.
Safety and Quality Where it Matters
Player welfare is paramount when it comes to our rugby turf solutions. World Rugby does not have separate requirements for different levels of play: Thus, by ensuring every pitch meets rigorously test standards, the player's safety is never compromised. Always ensure your pitch is designed, built and maintained to meet World Rugby Regulation 22.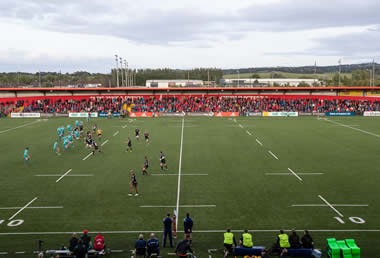 Irish Independent Park,Ireland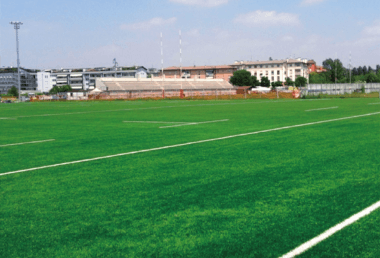 Stadio Rugby Via Baracca, Italy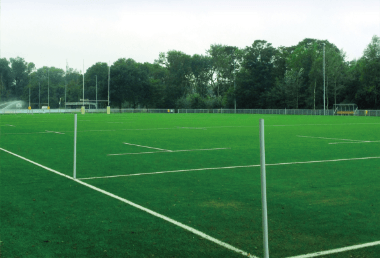 HRC The Hague, Netherlands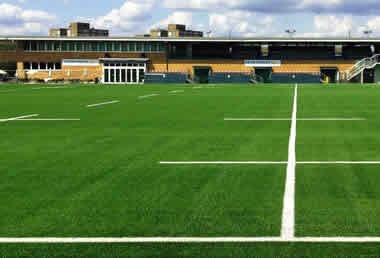 Ealing Trailfinders RFC, UK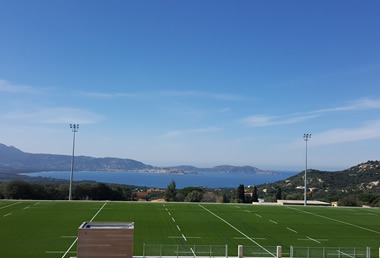 Stade Municipal, France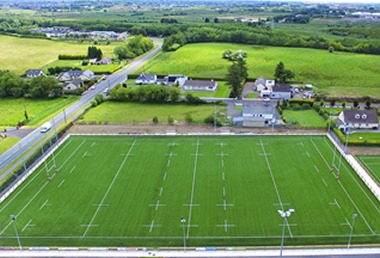 Mullingar Rugby Club, Ireland
Flexible Approach to Suit your Demand
CCGrass rugby turf systems are designed for full size pitches and training areas. We ensure that all our systems include a tested and approved pad, and a sand and resilient material infill, such as SBR, TPE, EPDM, PRO-gran or cork. Whilst all rugby turf must be 60mm or longer in length, we offer different fibre types and shapes, as well as denser products. With this possibility of range in product design, we provide more choice without compromising the final result.
Rugby League players love synthetic turf and CCGrass systems are designed to meet the requirements of this sport, at all levels. A shockpad adds comfort to the safety that is guaranteed, whilst ensuring a fast playing surface.
The growing sport of Touch Football may have less player contact, but its demands are just as high. The fast running and high intensity play means that a strong and durable system is required to encourage great performance.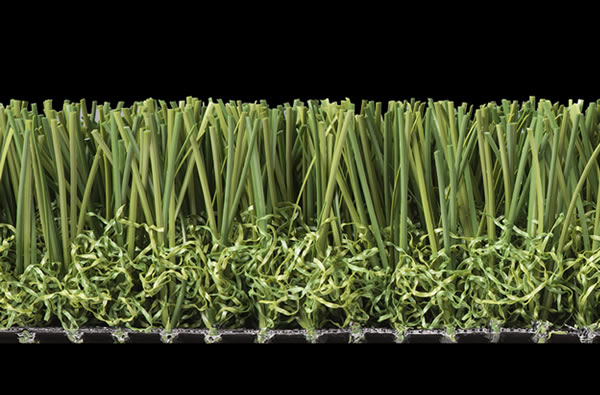 Superb EX2TM
Straight monofilament plus texturised (thatch) yarn
Soft, flexible and resilient
Super wear resistance with 25,000 cycles on the Lisport XL
Unmatched rugby experience
| | | | |
| --- | --- | --- | --- |
| Pile Heights | 60mm | | |
| Dtex | 17,000 | | |
| Thickness | 400μ micron | | |
| Color | Emerald Green, Olive Green | | |
| Lisport   XL | 250,000+ cycles | | |
| Shape | | | |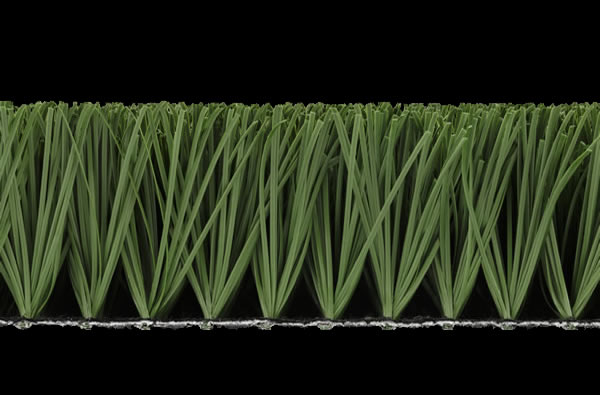 AeroXTM
World Rugby approved
Excellent wear resistance
Outstanding resilience
Extremely good upright stability
| | | |
| --- | --- | --- |
| Pile Heights | 60mm | |
| Dtex | 12,000-17,000 | |
| Thickness | 380-400μ micron | |
| Color | Emerald, Olive, Lime | |
| Lisport   XL | 80,000 cycles | |
| Shape | | |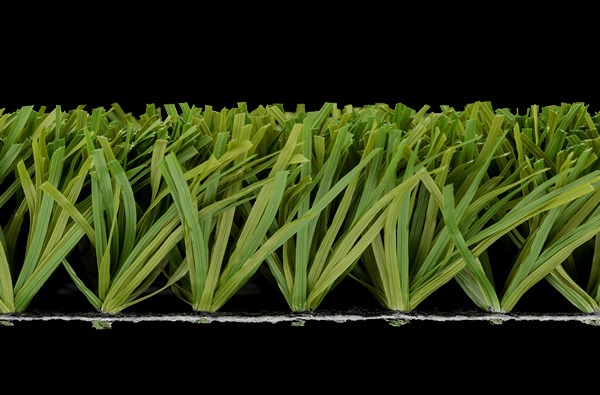 UltimateTM
World Rugby approved
High wear resistance
Wider blades for more natural appearance
Extra resilience and softness
| | | |
| --- | --- | --- |
| Pile Heights | 60mm | |
| Dtex | 12,000-16,000 | |
| Thickness | 400μ micron | |
| Color | Emerald, Olive | |
| Lisport   XL | 100,000 cycles | |
| Shape | | |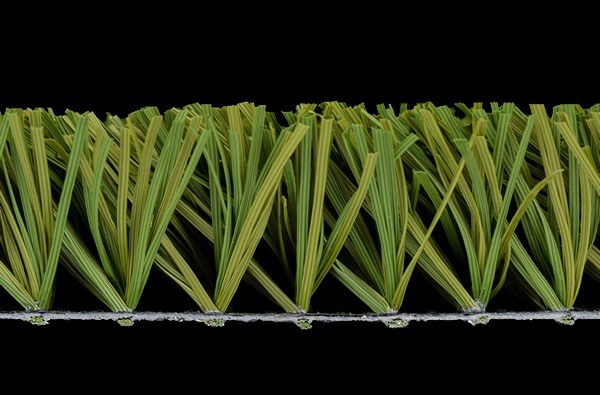 MaxTM
World Rugby approved
3-D shape monofilament
Unmatched "memory" and resistance to matting
High simulation of natural turf
| | | |
| --- | --- | --- |
| Pile Heights | 60mm | |
| Dtex | 12,000 | |
| Thickness | 400μ micron | |
| Color | Matt Emerald, Matt Olive | |
| Shape | | |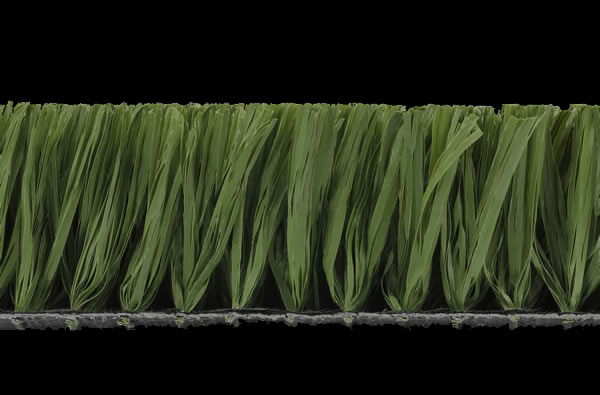 DuroTM
World Rugby approved
Excellent wear resistance
Better infill locking and upright stability
Natural look and feel
| | | |
| --- | --- | --- |
| Pile Heights | 60mm | |
| Dtex | 11,000 | |
| Thickness | 110μ micron | |
| Color | Emerald | |
| Shape | | |