The RevoSport range of shock pads is the latest innovation from Vita
CCGrass the world's largest manufacturer, works with a variety of different shock pads underneath our sports range. One pad that we have used successfully in the UK market is the RevoSport shock pad from The Vita Group.
Vita has been manufacturing and supplying foam products for over 70 years. Their latest innovation is the RevoSport range, infused with the Revo Technology along with Reticulated foam to help with drainage. A major benefit of the RevoSport shock pad is that it is a fully recyclable product, manufactured using PU trim and recyclable at the end of its life too.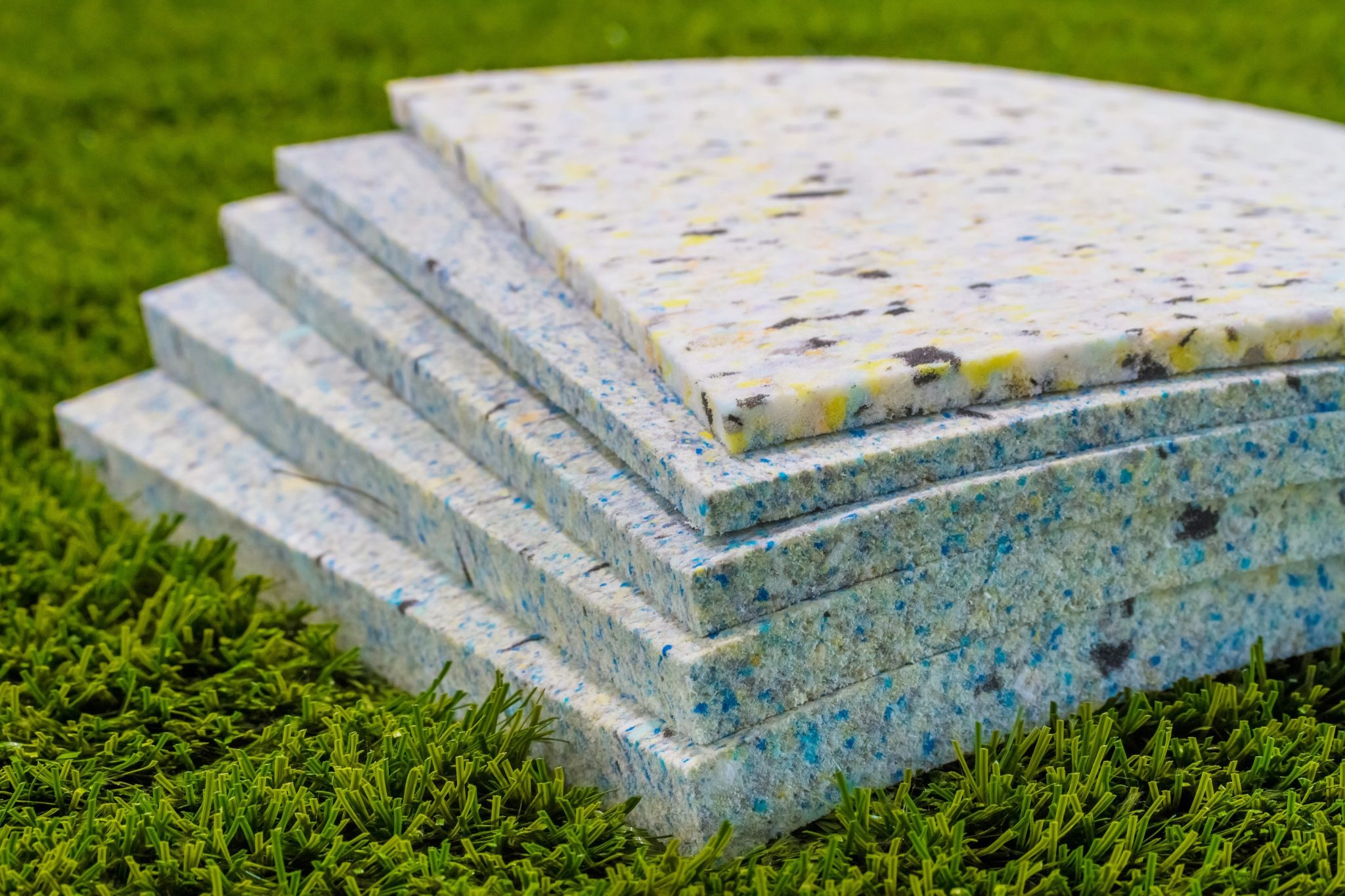 Jamie Bovill, The Vita Group's Business Development Manager, told us,
"It's major positives include its durability and robust quality, as well as the ease and speed with which it can be installed. Wholly made in the UK at our production factory near Oldham, the pads are also recyclable at the end of their initial lifespan and could be used to create a brand-new roll of RevoSport!!"
Vita has multiple manufacturing and conversion sites across the UK and Europe making it a true Pan European manufacturer of polyurethane foam products with over 2,500 employees. It is these sites that also allow them to hold stock of the product for delivery across Europe and further.
RevoSport with Pride UP
Our newly created product, Pride UP, has been tested to FIFA Quality and FIFA Quality Pro, on the RevoSport shock pad, infilled with SBR and also with a cork infill. The shock pad was chosen for its performance enhancing base and its excellent durability.
The CCGrass Pride UP system is a 15,000 dtex, ridged, diamond yarn, with indentations made from advanced C8 polymer. This helps make it particularly durable and the unique shape means it is soft to touch. The "channels" in the sides retain moisture longer than other fibres, which helps enhance sports performance.
When combined with the RevoSport shock pad, this system is unrivalled in performance.
Jamie added,
"We are delighted to have worked with CCGrass to gain this FIFA Quality and Quality Pro certification with the Pride UP artificial turf and look forward to seeing the system provide superb sporting facilities in the near future."
Many thanks to Jamie for his kind words and we look forward to more systems being created using the Vita RevoSport shock pad.