Time for change?
By Bryn Lee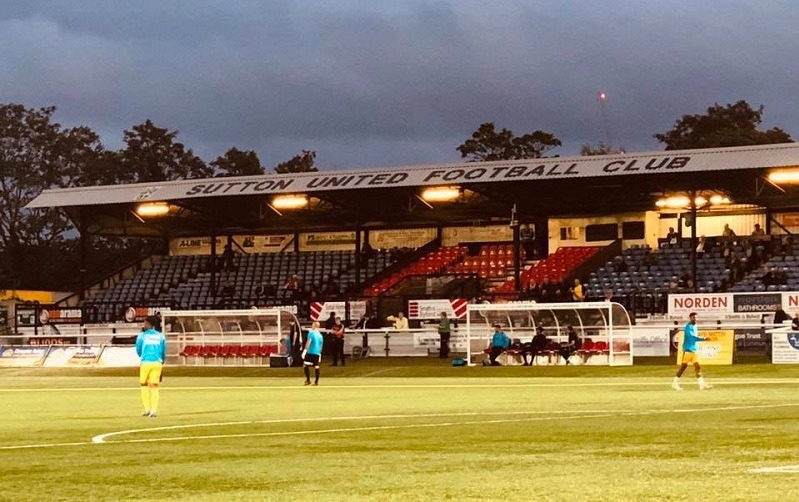 At the time of writing Sutton United are second in the National League, one point off top, a superior goal difference and three games in hand. The chances are that they will become the second team to be promoted to the Football League with a synthetic turf pitch, following Harrogate, last season.
This means that to comply with EFL regulations, Sutton will need to take up the current synthetic turf surface and build a new natural grass pitch. In the Sun newspaper, this week, Sutton's chairman, Bruce Elliott, made a strong case for these rules to be changed,
"…if we get promoted, we're going to lose somewhere around £500,000 to change our pitch." He continued, "Our first-team also trains on it – so not only do we lose around £200,000 income from those using it, we are also going to have to find the extra cost of training somewhere else as well as another home with hopefully a 3G pitch for all our other teams to use."
In this day and age, when FIFA allows matches up to World Cup finals on synthetic turf and when these surfaces are rigorously tested to high standards, surely the benefits outweigh pre-conceived negatives. Perhaps EFL Chairman are concerned that they will have to pay out for a new pitch to be able to compete? If that is the case then they should take heed of the positives that Sutton United have gained from their own pitch; within the community, with their own player development, cost savings, revenue generation and on field success.
It is time that this outdated condition for entry into the EFL is changed, and in a week when Europe's major clubs are planning to "go alone" for financial reasons, lower league clubs should be free to install a synthetic turf pitch and capitalise more on their own facilities.
To read the full article, click here