Choosing the right colour for your pitch
THE OPTIONS
At CCGrass we have complete control over the manufacturing process, from producing colour pigments for the yarn, the extrusion of specially designed fibres, the tufting of the product, to the latex or PU backing that completes the turf. Today we want to focus on the varieties of colour.
CCGrass offers two, and even three, toned green fibres in our sport range, which add to the natural look of our sports pitches. Each CCGrass turf is tested with a combination of two of the three shades – emerald, olive and lime. Tests include weathering, UV and chemical analysis.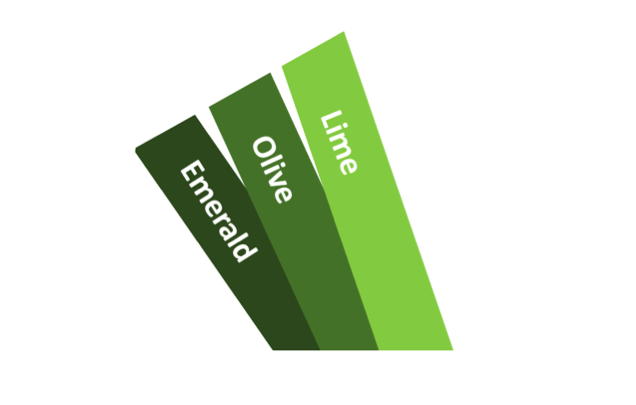 Different coloured turf is used for line-markings; the main sport is normally white, with additional lines in yellow, blue or red for multiple colours, if the surface hosts other sports. Lines are always made from the same turf as the main playing area.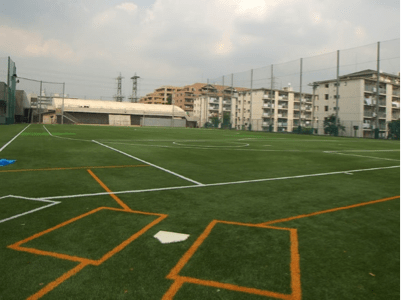 COLOUR PITCHES
In 2012 the Olympic Games in London sparked a colour revolution, when they chose a blue surface with a pink run off for the hockey pitch. This provided a visually attractive surface with a high level of contrast for the ball, the players, and spectators.
For international hockey matches the FIH (Federation of International Hockey) now recommends blue for the playing area and surrounds, whereas for club and school fields, green with contrasting green, red or blue surrounds remains popular.
CCGrass has just provided three blue hockey fields at the Tamworth Hockey Centre, based in Australia, and in another exciting use of colour, our first blue rugby training area has recently been installed at English club, Henley RFC.
CCGrass can produce many other colours, such as black, pink and orange, depending upon quantity required.