Current installations for CCGrass UK
It's been a busy summer for CCGrass UK, with many fantastic installations complete. We're not quite finished bringing more top-quality artificial grass surfaces UK side though. Having worked with some of the best installation teams under sometimes difficult, but always worthwhile circumstances, we look forward to the remaining installs that are yet to begin in 2021 and to the many prospects that we are already lining up for 2022.
Having recently finished up at Keyworth United Community Football Club, we have received great feedback on the whole experience and specifically on the individuals who contributed to this world class pitch. The installation team at Charles Lawrence, part of The Malcolm Group, did a brilliant job installing the CCGrass Superb 52 earlier this year and their vast experience didn't go unnoticed.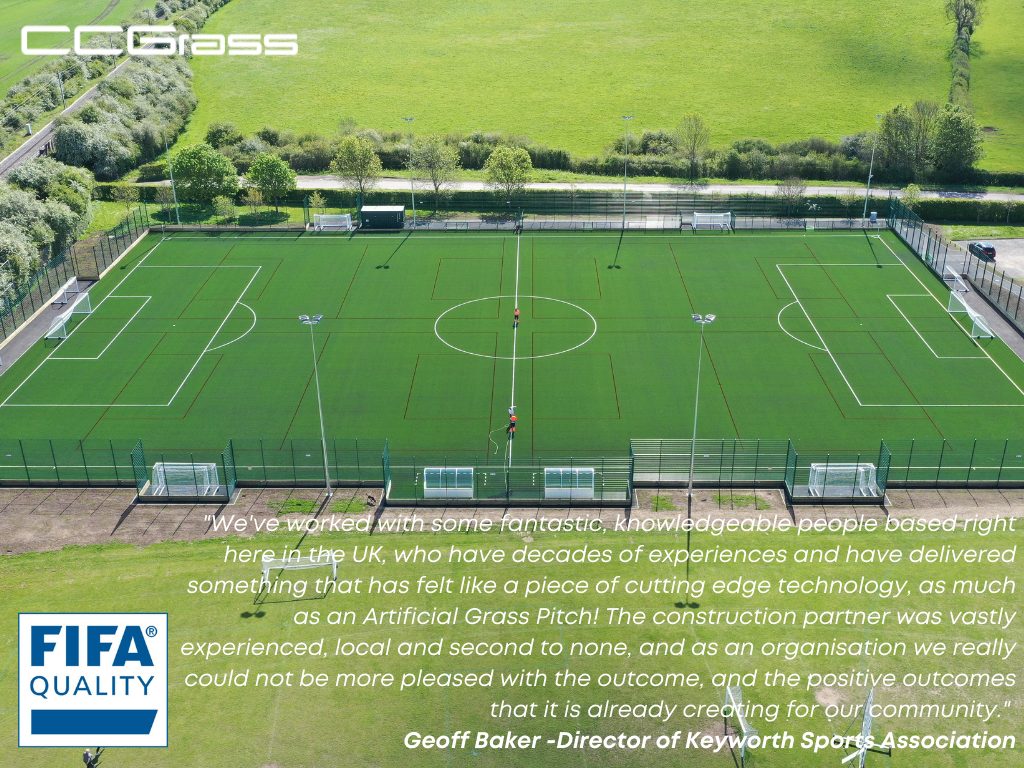 One of our upcoming installations with the team at Charles Lawrence, is located at Maplesden Noakes School, Kent.
CCGrass UK CEO, Bryn Lee, comments, 'The 12-year old, Spadeoak built pitch installed at Maplesden Noakes School, in Maidstone, is currently being resurfaced by CLG, with a new CCGrass football surface. Work commenced this week and the school are looking forward to their new FIFA Quality Pro synthetic turf football pitch.'
The CCGrass surface is our Stemgrass 40, is designed to be installed onto a shock pad, over a compacted, level, free-draining base, to provide a great football performance. With a "spine" running through the middle of each blade, CCGrass Stemgrass is valued for its durability. The fibres are soft to touch (player friendly) whilst being extremely hard wearing.
Maplesden Noakes School artificial grass pitch before works commenced, during and the pad work.