How footwear can impact your synthetic turf experience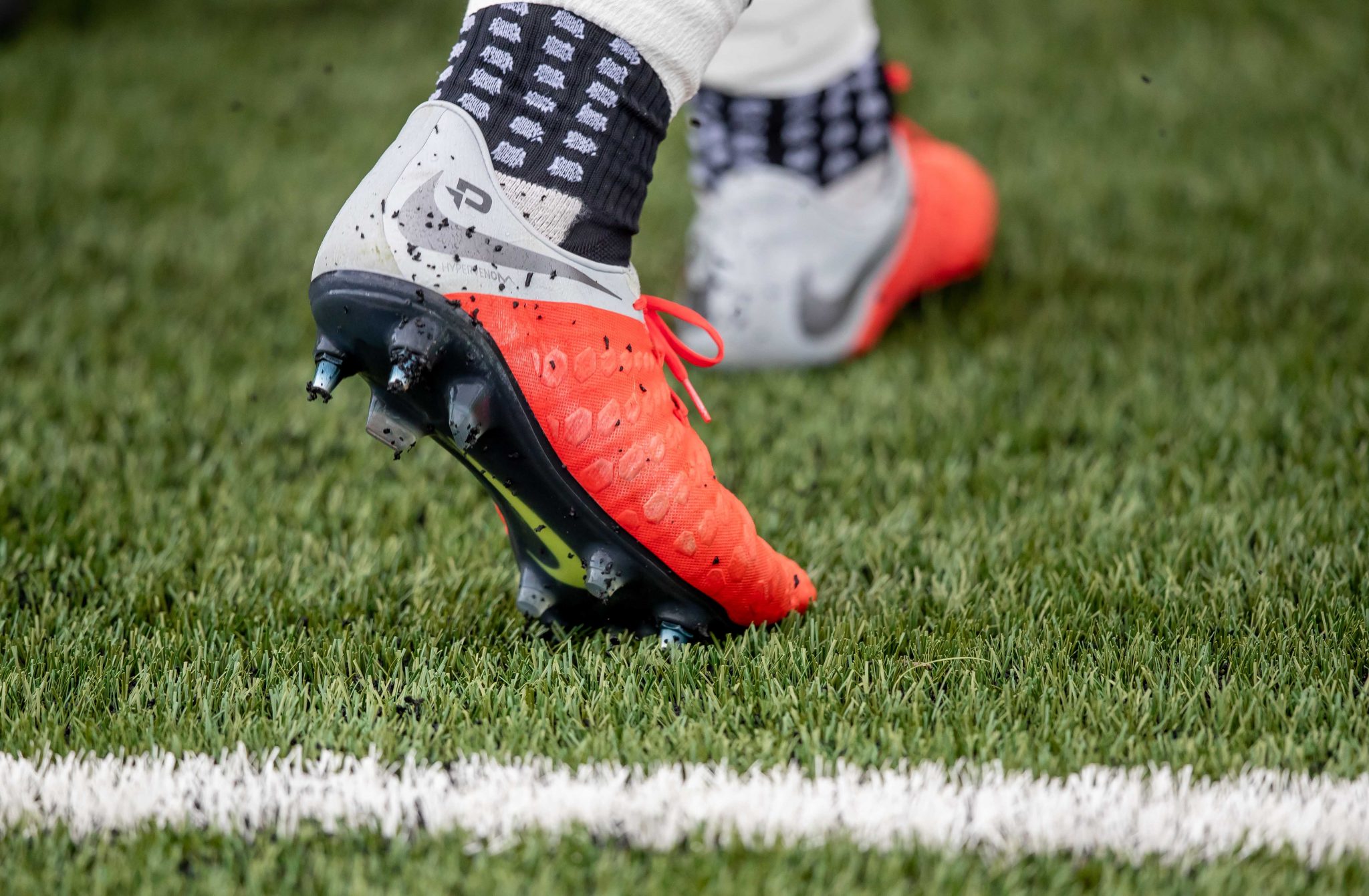 I read an article at the weekend discussing the evolution of football boots, or shoes as they were referred to. Over the years, we have seen changes in materials, styles and colours, not to mention the soles of the footwear. But from a synthetic turf perspective there are still three golden rules:
1. Wear the right footwear. This should include shorter studs or blades and certainly not longer versions, or any with sharp edges. We have traditionally said this is to protect the surface, but with the advances in fibre technology, this is not quite as true these days. More important is to ensure you are wearing the right footwear from a safety perspective. For example; a long stud will, potentially, offer greater grip in the surface, preventing the foot from turning and raising a risk of "footlock". Just as wearing flat footwear will make some surfaces much slippier.
The right footwear also helps the 3G type of turf. The studs help to lift fibres and keep the infill a little more mobile, whereas flat soles, simply do not.
2. Wear clean footwear. These days most pitches are well maintained, but every little helps. So, knock off any mud or loose grass from your footwear before entering the surface. This is especially important if the synthetic pitch is surrounded by natural grass, and players may run on the outside area, before entering the fenced pitch. We often see more evidence of mud around the pitch gates than elsewhere, and this can lead to drainage issues.

3. Knock loose rubber from your footwear. A common complaint of synthetic turf pitches is the loose black particles that seem to get everywhere. These are made from recycled truck tyres and are classified as microplastic. New pitches will often have grates and bushes by the pitch entrance to ensure none of these little black bits leave the area. You can help by simply banging your foot on the ground to loosen any bits and by running your hand over your boots to knock any remaining bits to the ground.
For non 3G pitches, especially hockey, the development of Astro boots is a little more advanced, but the top 2 rules still apply.