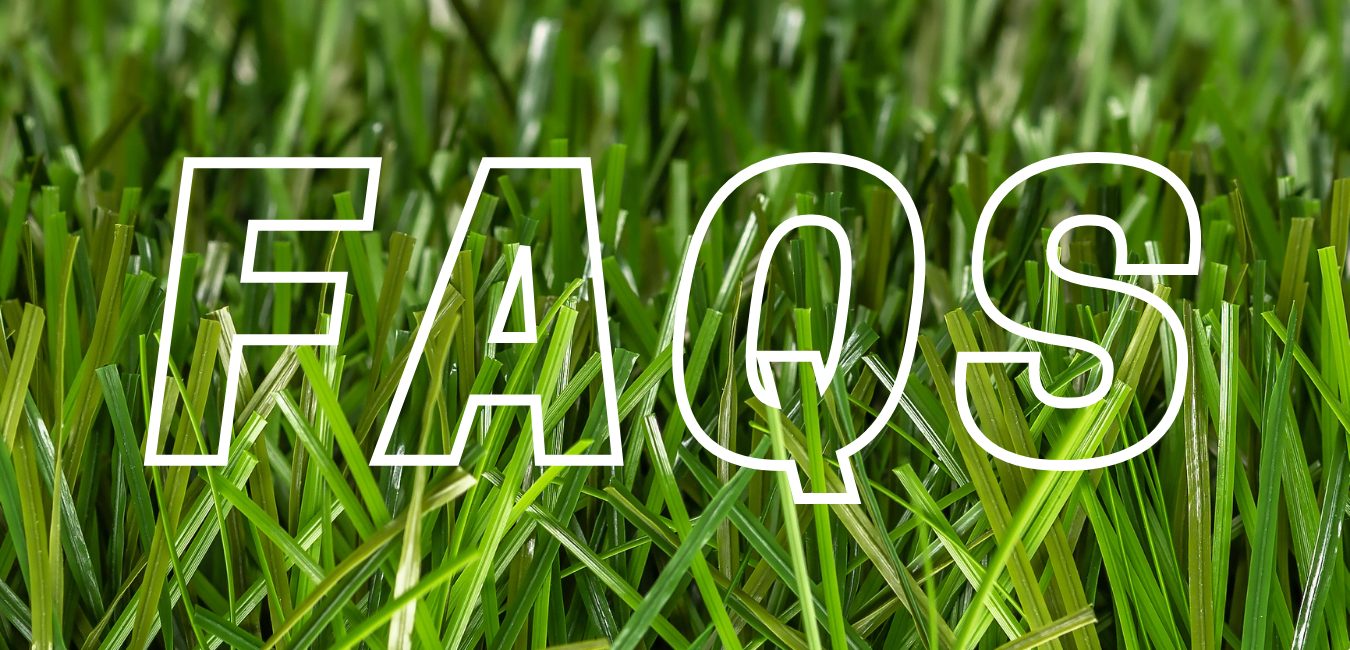 TURF
For many people, when the search for the correct artificial turf and system begins, there are a lot of questions about what to look for and how to choose between the vast options that are available. So here we have decided to give you some answers to some frequently asked questions, to help you in your quest to find the best artificial turf for your pitch.
What should I look for in a good quality football turf?
A good quality football turf should be tested to FIFA standards. The better performance standard is FIFA Quality Pro, whereas FIFA Quality looks at durability more. Synthetic turf systems are tested by approved Test Houses, and results will confirm compliance with the performance standards.

To pass these tests you need a specifically football designed turf. This would normally be 40mm to 60mm in pile height, with a yarn weight between 1000g and 1800g per square metre of turf. Such parameters will ensure that the turf meets the requirements of FIFA, provided that the tested system is followed. This means that some systems have a shock absorbent pad underneath, and all have a layer of sand in the base of the turf, with a performance infill on top. There would be between 15 -18mm of free fibre, above the infill.

In addition, because of the nature of usage, it is important that the fibre used in the turf is, non-abrasive, durable and resilient, as well as being the right shade of green.

To confirm the finished field is of the right standard, we recommend that it is independently tested to FIFA standards. This includes comparing the supplied turf with the previously tested turf, thereby ensuring consistent quality.
What should I look for in a good quality hockey turf?
The requirements of hockey are for non-directional ball roll at a consistent speed, with the right amount of grip underfoot to allow players to run safely and perform close ball control skills.

The FIH has set different standards for hockey fields, from international to recreational level. This means that a hockey surface should be tested, independently, to ensure that the right level of surface is provided.

For top hockey, a non-infilled surface with a dense, twisted yarn is used. Water is applied to this to give the players, the best possible game. Just below this level of performance, is the National pitch, where a dressing of sand is brushed into the turf. This surface is better when wet, but meets the right standards when dry.

The density of the yarn in important with hockey, as we want the ball to roll "on" the surface, not in the pile. Equally, achieving the right balance between density of stitches and weight of yarn is important, and the best surfaces for National level will have a fibre weight of 1700g per square metre.
Why do football products have different pile heights and densities?
It is possible to meet FIFA's Quality and Quality Pro standards with a range of systems. As a guide: for better play, with added protection for the player against injury and for a longer lasting surface, then a lower pile but denser turf, with lesser infill and a shock pad underneath, is the best bet. This system, whilst costing more, is preferred by players who want to play at a higher level.

But, it is also possible to meet the same FIFA standards with a longer pile, no pad and more infill. This is a lower costing option that is great for heavily used, community fields.
For more information please get in touch here.